Welcome to October! Fresh crisp air, county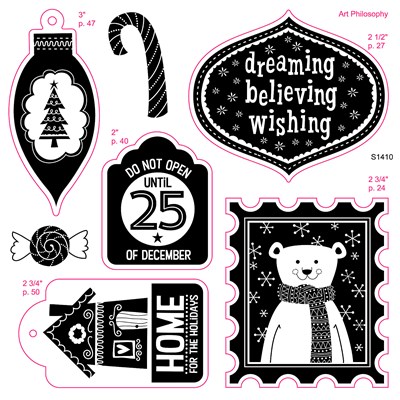 October SOTM - Home for the Holidays (S1410)
fairs, beautiful scenery and sweater weather! This is my very favourite season of the year. Since it is the beginning of the month, I want to share the exciting things that are happening with Close to My Heart in October. Of course we have our Stamp of the Month program - when you spend $50 on CTMH products you qualify for a special $5 stamp set that is only available for the month of October. The holidays are right around the corner and this month's stamp set is a wonderful holiday themed set that you can use to make Christmas cards and tags! Last year was the first year I decided to make my own cards to send out and I waited until late November and then scrambled to get some cards done. With this set being available in October for only $5 there is no excuse to procrastinate! One of the really cool things about this set is that it coordinates with the cutting files on our Art Philosophy cricut cartridge so it's very easy to make some quick holiday gift cards. Here are some projects created with this month's stamp set:
RIBBON REVELRY - Our second promotion for the month!
When you spend $55 on products you qualify for a free chevron ribbon (The colour is a surprise - kind of like Christmas!). The great thing about this promotion is that if you spend your $50 on products - you qualify for the stamp of the month ($5)- which then qualifies you to receive your a free ribbon!
Artfully Sent Cricut Cartridge Available!
Our brand new cricut cartridge is packed full of cutting files designed to help you create amazing pop-up cards. If you are a card maker then this cartridge is geared towards you. I am not going to lie - this is one of the most expensive items available in our new catalog. I was very hesitant to buy a cartridge from Close to My Heart at first BUT I did buy one (Artbooking) and I fell in love! These cartridges have a lot more on them then the ones you buy at craft stores. They are specially designed for CTMH and coordinate with a number of our stamp sets. Plus the cartridge comes with 3 full size stamp sets to help you get started. I ended up buying another one (Art Philosophy) and love it as well. Check it out on my website! Remember if this is something you would really like, consider being a hostess - You can receive a 50% off item with a qualifying party.
Halloween Products!
Looking to get into the Halloween spirit?? Check out these great crafts and products!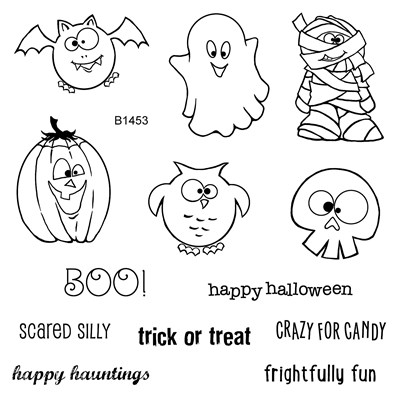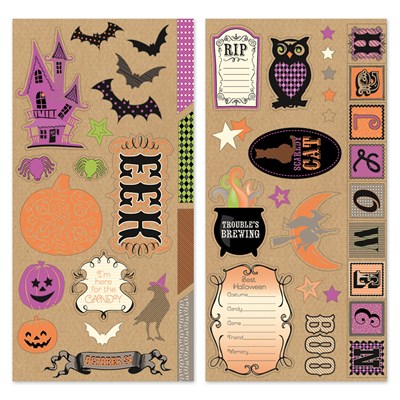 That's all for this month! Come back and see what crafts I come up with using this month's promotional products! Thanks for stopping by!
- Kiera